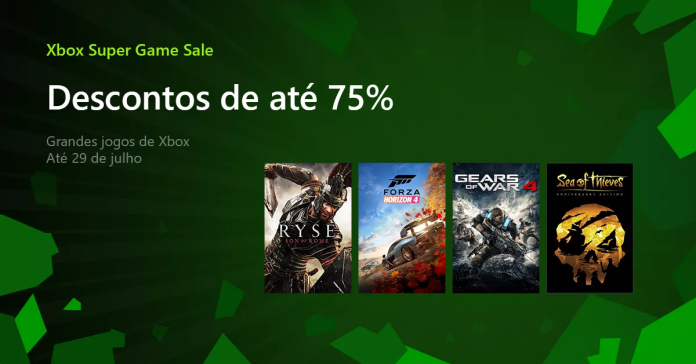 Já vai preparando o bolso!!!!
A Microsoft já começou a divulgar as ofertas do Xbox Super Game Sale que são válidas do dia 15 até o dia 30 de Julho, vários jogos como Rage 2 (25% off), Forza Horizon 4 (50% off), The Division 2 (35% off), Call of Duty: Black Ops 4 Spectre Rising Edition (40% off) e MUITOS OUTROS GAMESSSSSS estão com super descontos.
Economize até 50% e membros Gold ou Ultimate economizam até 10% a mais!!! Obtenha 3 meses de Xbox Game Pass Ultimate pelo preço de 1 mês!!!