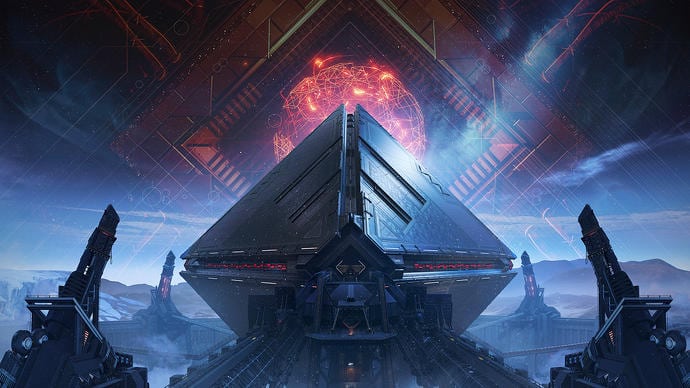 Além de um DLC grátis com mapas para o Crisol!
A Bungie anunciou na noite passada que o seu segundo DLC será lançado no dia 8 de maio. Codinome 'Warmind' o jogo te enviará a novos lugares para conhecer novos heróis e combater novos inimigos. Warmind Destiny 2
Imagens e detalhes vazados sugerem que nós estaremos em direção a uma área congelada de Marte, e sob ela, um cofre de Warmind. Os fãs esperam mais detalhes sobre os Warminds – como sua rede de IAs de defesa do planeta, da qual Rasputin, do Destiny 1, era um membro.
Relembre: Leia nossa Crítica de Destiny 2
Além disso a grande novidade é que, com o lançamento do Warmind, todos os mapas DLC para o modo Crucible (Crisol) jogador-versus-jogador do Destiny 2 serão liberados. Isso inclui mapas adicionados para o primeiro DLC do Destiny 2, Curse of Osiris também.
Uma exceção, no entanto, é para Private Matches, que é lançado juntamente com o lançamento de Warmind. Você precisará do DLC apropriado se quiser jogar um mapa DLC em particular com amigos.
Warmind marca o início da terceira temporada do Destiny 2. Assim como o Private Matches, isso traz um sistema multi-emote, masterworks de armas exóticas e mudanças de sandbox, modificadores heróicos de strike, cards de desafio Nightfall e aumento de espaço no cofre, enquanto a Bungie continua tentando virar o jogo.
"É tudo para garantir que cumpramos nossa promessa de restaurar o Destiny 2 ao hobby que todos nós amamos", observou o diretor do jogo, Christopher Barrett.
Em breve, haverá um novo evento sazonal, além da adição de um sistema de recompensas e um bate-papo do PC.
Destiny 2 lançado em setembro passado para uma resposta mista de sua base de fãs hardcore. Nos últimos meses, a Bungie tentou reparar essa relação, discar de volta na loja de microtransações do Everversse e fornecer recursos solicitados pelos fãs. As mudanças acima são positivas, embora neste momento o jogo pareça que ele precisa de uma grande expansão no estilo The Taken King para realmente agitar e mudar as coisas.
Warmind Destiny 2